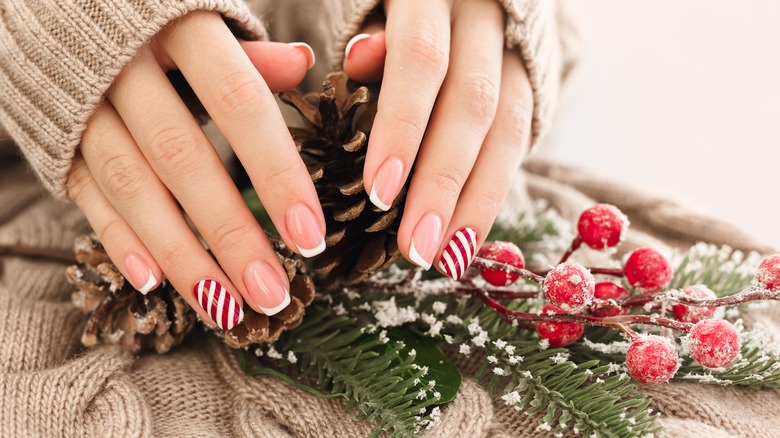 Winter has arrived, which means it's time to break out your cold weather wardrobe. When you're buried underneath your many layers of coats and thermals, fashion might be the last thing on your mind. But even when you're braving the low temps this season, there are always ways to express your personal style.
From holiday parties to family photo shoots, looking your best this winter is essential — and let's be honest, no look is complete without the perfect manicure. It's the season of giving, so gift yourself a fresh new set of nails so you can get your holiday shopping done in style. Whether you enjoy a trip to the salon or you fancy yourself an amateur nail tech, the possibilities are endless when it comes to your winter mani. To find out which styles are totally trending this season, The List conducted a survey asking 602 people, "What's your go-to winter manicure?"
Over 25% of voters agree this is the perfect winter manicure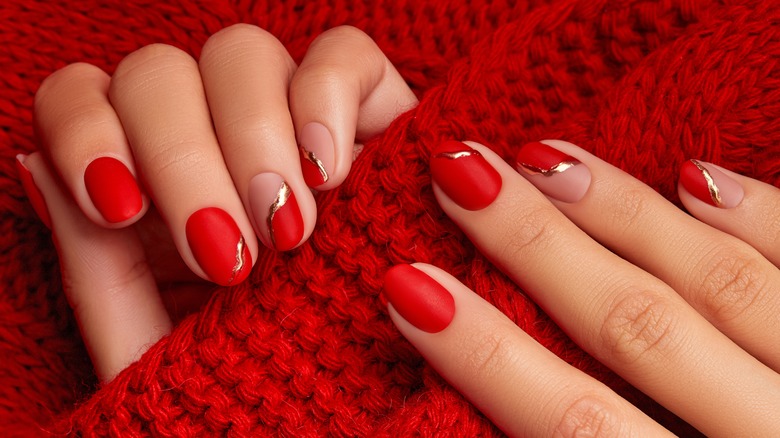 No need to hide your nails away underneath your winter gloves with these gorgeous nail art trends. According to The List's survey, you'll be seeing a classic red manicure most often this season. Nothing screams, "Happy Holidays!" quite like the color red — 25.25% of voters agree that painting your nails red is the ultimate winter manicure. The bold color and simple design goes great with all your party outfits, from your cozy holiday pajamas to your NYE sequined mini dress.
Following close behind in second place was the glitter manicure. 24.75% of voters said that they will be rocking this sparkly trend all season long. With a glitter manicure, your nails will shine bright even in the coldest temperatures.
Some see their winter manicure as a time to celebrate — 18.6% of voters said they prefer a holiday-inspired nail art design. From a bedazzled Christmas tree to Rudolph and all his friends, there are so many creative ways to spread holiday cheer with your nail art. More minimalist designs like black (17.28%) and white (14.12%) also received some love, proving that the possibilities for a fabulous winter manicure are endless.
How to keep your nails healthy this season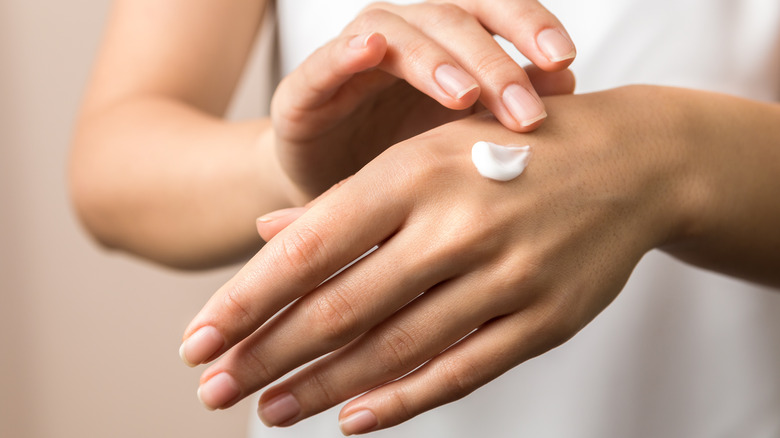 We know that getting a manicure can be expensive, and you don't always have the time, especially during the busy holiday months. But getting your nails done is more than just a treat, it's actually important for your health. Whether you opt for a full set of acrylics or you prefer the all-natural look, your manicure is only as fabulous as the nails underneath. Nail health is especially important during the wintertime — when cold weather hits, keep your nails happy and healthy with these tips.
Cold and dry weather "can cause nails to lose moisture and become brittle," per HealthScope. Experts recommend keeping nails dry and clean whenever possible, and taking extra steps to keep the skin around your nails moisturized with lotions and non-drying hand soaps. According to doctor Cynthia Bailey MD, keep away from cutting your cuticles, especially when your skin is extra dry. Push them back while your skin is damp to keep the "natural skin barrier" clean and free of infections. Clipping and filing your nails while they are wet will also prevent unwanted breakage, splitting, and ingrown nails.
So before you paint your nails with holiday designs galore, keep your hands moisturized, and practice safe nail upkeep for the perfect manicure this winter.