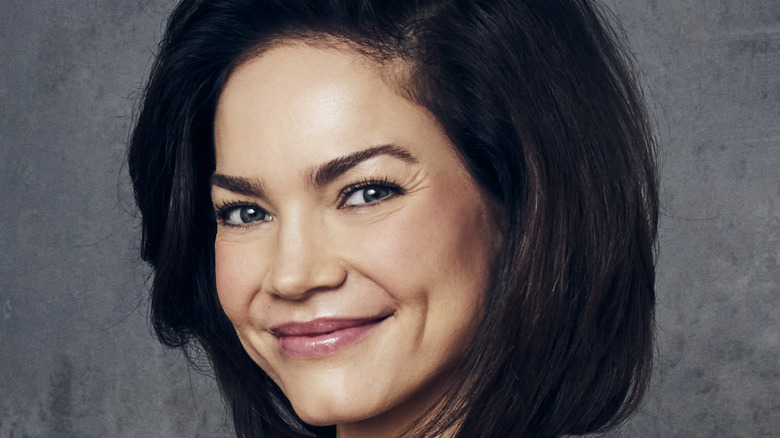 The romance between Dr. Hamilton Finn (Michael Easton) and nurse Elizabeth Webber (Rebecca Herbst) on "General Hospital" has divided viewers for quite some time. Furious fans felt Finn was the last thing Elizabeth needed when she had checked herself into the Shadybrook mental institution because she was having periods of missing memories, per Soaps. After finding out her issues were due to a traumatic incident from her past, Liz then got caught up in one of Nikolas Cassadine's (then Marcus Coloma) twisted plots, according to Soap Opera Spy.
Recently, Liz decided to come clean with Finn about the fact that she lied about having an affair with Nikolas. She had used that story to cover up the fact that she kept going to Nik's mansion, Wyndemere, because he'd imprisoned the pregnant Esme Prince (Avery Pohl) there. Liz wasn't part of the kidnapping; she only gave medical assistance to Esme.
Feeling she's an accessory to the crime, Liz informed Finn that she was going to turn herself in to the police, but Finn tried talking her out of it. He cited the fact that her oldest son, Cameron Webber (William Lipton), would end up taking care of her two younger boys if she went to jail for what is essentially Nikolas' crime, via Soap Central.
Many fans are ready for Finn and Liz to be finished, and this recent interaction between the characters has social media abuzz with opinions.
Finn's actions again draw fans' ire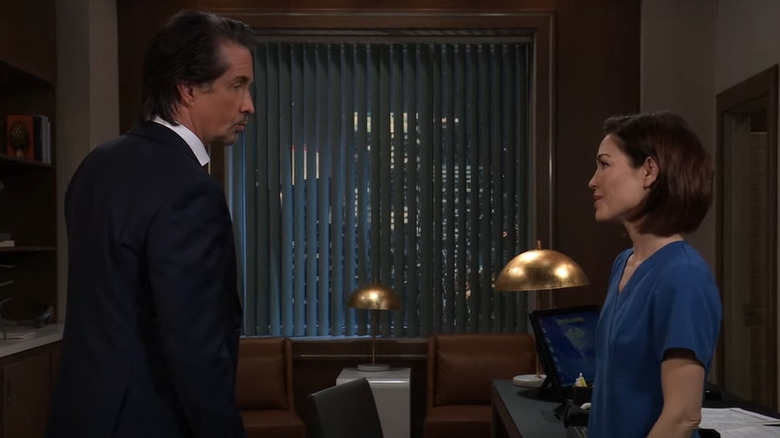 The "General Hospital" official Twitter page posed the question: "Finn tries to help Elizabeth — will she accept it?"
Fans were very vocal about their opinion on the Elizabeth Webber and Hamilton Finn pairing, with one stating, "I think I speak for everyone when I say: no one wants this." Another viewer expounded on the opinions, stating, "The problem is that Finn is incapable of respecting Liz's boundaries. In terms of helping Liz, Finn is written as being incapable of being that passive, supportive friend, he has to be this bull in a China shop white knight. Let Liz be the hero in her own story." "They don't work as a couple. I don't even like them as friends. He acts like he's her daddy! Overbearing. End it please," wrote yet another viewer.
On the flip side, one fan was for the relationship, posting, "I love Finn and Elizabeth. Hope he forgives her for lying and I hope they have a romantic hit reunion. They have supported each other through so many challenges. I want to see Liz allow herself to be loved by him and return his love." Referring to the time when Finn and Liz thought they'd kill Peter August (via Soaps), one fan noted, "If both Liz and Finn got away with murder, kidnapping will be a breeze!"