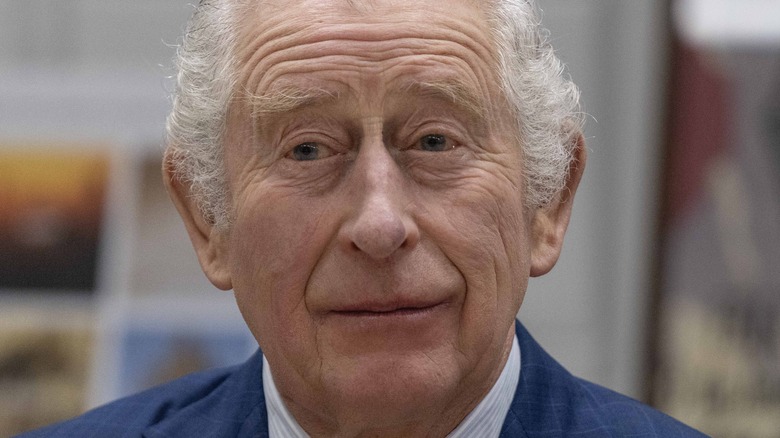 The details for King Charles III's coronation were confirmed in December, with the event set for Saturday, May 6, 2023. Like Queen Elizabeth's coronation and other major royal events before it, Charles's coronation will be a bank holiday across the UK, as The Guardian confirmed. Because it falls on a weekend, the bank holiday will take place on Monday, May 8, creating a long weekend for the British public to join in the celebrations.
Now, with only a few months to go until the monarch is officially crowned, speculation has begun about who will be seen on the big day. Planning a coronation isn't easy, and the latest drama with Prince Harry and Meghan Markle has raised several questions about who will actually be attending the event. After the many startling revelations in Prince Harry's memoir "Spare," it was assumed that the king would not be issuing an invite to his son.
And yet, it now seems that Charles may be reaching out to try and negotiate the Duke and Duchess of Sussex's attendance at his coronation after all.
The monarch is said to be considering the implications of having the Sussexes there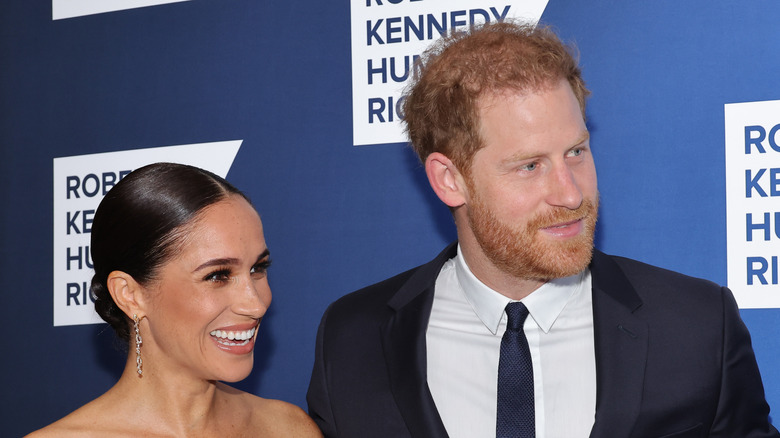 A royal insider has revealed that King Charles does want Prince Harry and Meghan Markle to attend his coronation, as reported by the Daily Mail. According to the source, Charles now feels that the celebrity couple not being spotted at the highly publicized ceremony would be more of a talking point than if they were seen attending the coronation. Nevertheless, some other members of the royal family aren't so sure.
Prince William is said to be concerned about a "stunt" that his brother could pull to steal the attention away when visiting England for the coronation. Additionally, negotiations for the Duke and Duchess of Sussex to attend are reportedly hard going due to Harry not wanting to attend the ceremony if it means risking his titles. From the duke's perspective, doing so would equate him with his disgraced uncle Prince Andrew.
The Duke of York was infamously stripped of his royal titles and military patronages by his mother, the late queen, following a sex abuse lawsuit (via the BBC). In fact, just last week, Andrew was reportedly snubbed out of his lavish Buckingham Palace apartment as a result. No official comments have yet been made, so it continues to be up in the air whether the public will see Meghan and Harry make an appearance on the day.