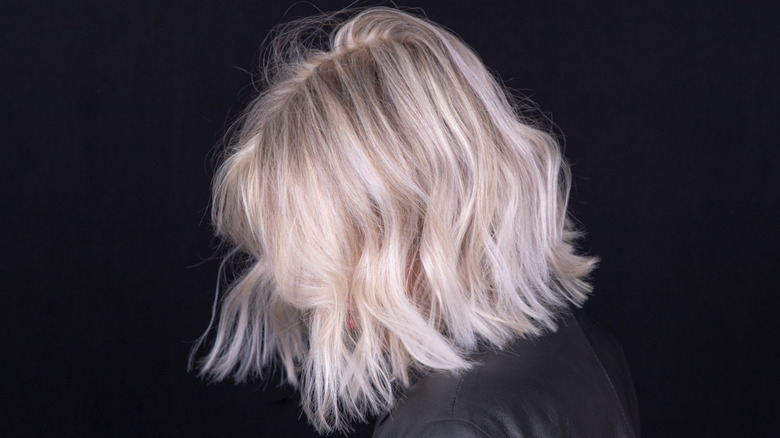 Bob haircuts can be striking and a good way to change up your look. Nevertheless, they do have a reputation for being more difficult to style than long hair due to the maintenance that's required with length. You might even be wondering if you can pull off a bob hairstyle at all. Luckily, there isn't just one bob style, meaning it's highly likely you'll find one that suits you.
From alluring layered bob hairstyles to the short and blunt bob Anna Wintour has sported for decades, short hairstyles definitely aren't one bob fits all. Everyone from Rihanna to Margot Robbie has gone for the bob chop in one way or another, per Vogue, giving you plenty of inspiration for your own look. It's also a good option for all types of hair textures, from fine to thick and straight to curly, as demonstrated by celebs with opposite hair types Saoirse Ronan and Zendaya, via Glamour.
However, one of the coolest bob haircuts around is the shaggy bob. Here's what the hairstyle is all about, and how you can achieve the look.
It's a good way to update your hair if it's already shorter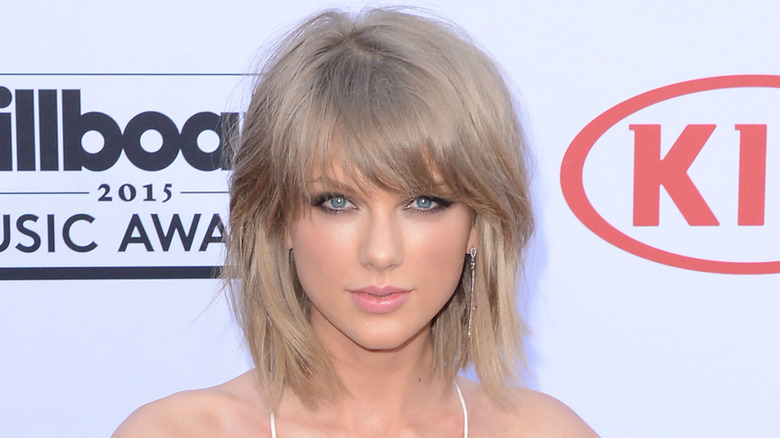 Celebrity hairstylist Nick Stevenson spoke to Bustle about the appeal of the shaggy bob, describing it as "a haircut with asymmetrical chopped ends and lots of texture." He shared that the haircut is "a great low-maintenance style for those who want a relaxed, lived-in look that's also versatile." Basically, if your hair always looks a little messy, the shaggy bob haircut is the perfect way to work with your hair texture instead of against it. There are many ways to sport the style, from curtain bangs to regular bangs, and even shoulder-length to chopped way above the collarbones.
If you are still unsure, look to celebrities for inspiration. Taylor Swift has rocked a shaggy bob-esque haircut on several occasions, including at the 2015 Billboard Music Awards and when she surprised everyone by turning up at the 2016 Met Gala with bleach-blonde hair, per Allure. The singer-songwriter took a gamble with plenty of volume and choppy ends on both occasions, creating two of her most iconic looks to date.
Avoid spending hours maintaining your style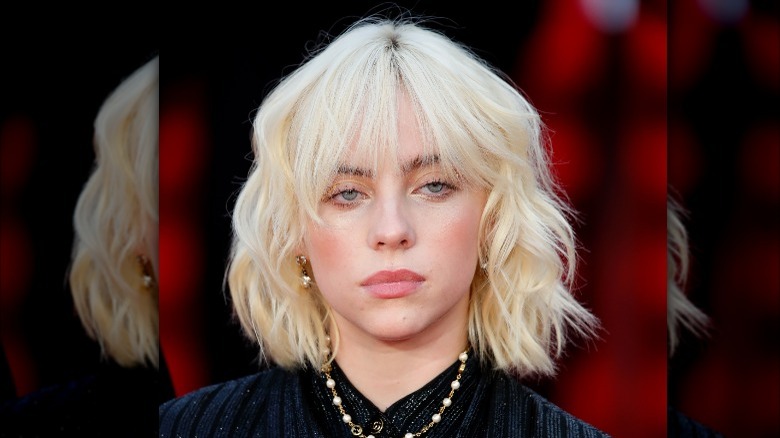 According to Glamour, "the shaggy bob inspirits hair with the rock-and-roll attitude and texture of a shag, alongside the shorter, fresher collarbone-baring length of a bob." The shaggy bob ties in with another major bob haircut, too — the '70s-influenced bob. The '70s style bob is also messy and textured, incorporating tousled curtain bangs and voluminous layers throughout. Think Farrah Fawcett's iconic hair, but with slightly more edge to it.
Billie Eilish is another great example of a celeb pulling off the shaggy bob haircut, via Elle. Known for changing up her hair, the singer cut her buttery blonde locks from her shoulders to her neck, this time accompanying her haircut with a longer, blunter fringe. You can achieve Eilish's look by wanding your hair and making sure it has plenty of texture for a messy, rock-star-type look rather than a neat and fresh one.
In essence, the shaggy bob is all about being free-spirited and a little messy, so embrace the texture and don't let flyaways ruin your fun.