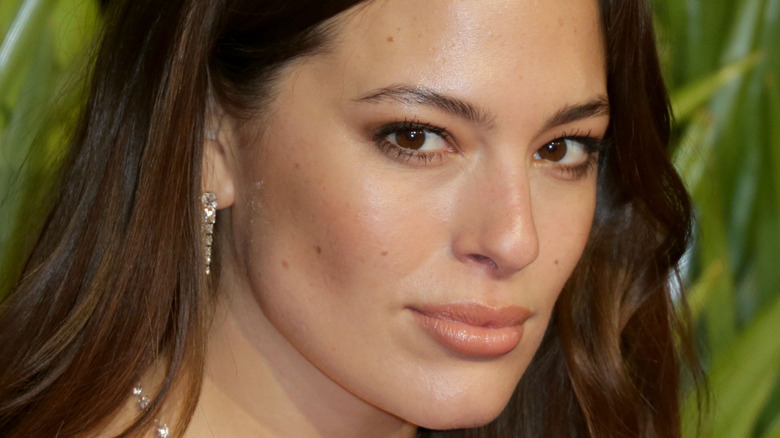 If there's one thing you can count on from plus-sized model Ashley Graham, it's honesty. The model has eschewed not only retouching but the label plus-sized itself (via CBS). And this honesty extends beyond celebrating her body no matter what size it is — it also includes the difficulty Graham might encounter with her skin.
Graham opened up to Get The Gloss about the difficulties she's encountered with her skin following her pregnancy. "My skin became more sensitive after having a baby. I got a lot of stretch marks on my lower belly, especially in the last two weeks of pregnancy. Plus, my whole hairline fell out. My skin was fine during pregnancy, but afterward, I got a little bit of back acne and darker, bigger freckles and redness on my cheeks and chin," Graham said.
Models, they're just like us — and Graham even went ahead and posted the receipts to prove it. In May 2022, Graham shared a picture on Instagram of her wearing makeup — at least certainly blush and lip gloss — glowing in the sunlight. Alongside it, she also posted a picture of herself makeup-less and with plenty of blemishes. The caption read: "The duality of (wo)man." It's a helpful reminder that even gorgeous models don't wake up looking that way.
And now, Graham has heeded fans' demands to drop the skincare routine.
How to get Ashley Graham's glow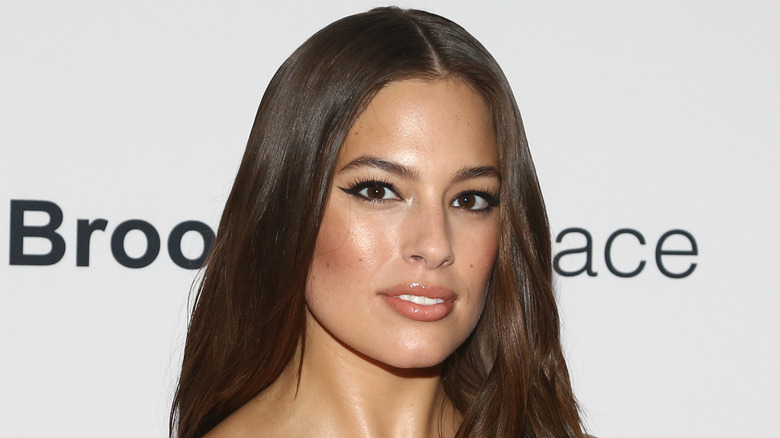 Graham has discussed the importance of simplicity in her skincare routine before, telling Glamour, " I've had a new evolution. My skincare routine has pared back in a lot of ways because I don't have the time or the patience that I used to have before Isaac came around."
Graham recently joined Elle's Skincare Routine In Five Minutes, sharing her top five products in the allotted five minutes. She starts by applying half a dropper's worth of Skinceuticals Ce Ferulic Vitamin C Serum, telling the audience at home, "It's really good under a sunscreen." Next is the St. Tropez Tan Tonic Glow Drops, which, per Graham, can "control the tan on your face." She uses two drops, but the amount needed varies on your complexion. Then, it's sunscreen time. Graham opts for the Supergoop! Unseen Sunscreen SPF30, calling it her "holy grail" product. "All of my friends that are in their 50s say bring your skincare down, take it down to the neck, take it down to the chest."
Graham finishes her facial care with St. Tropez Self Tan Luxe Body Serum, which she applies to her body, too. "You've got vitamin B5, you've got hyaluronic acid, you've got niacinamide," she explained, encouraging viewers to leave it on for eight hours. And for her lips, Graham keeps it simple with Aquaphor. At least viewers know there's at least one product on this list that won't break the bank.