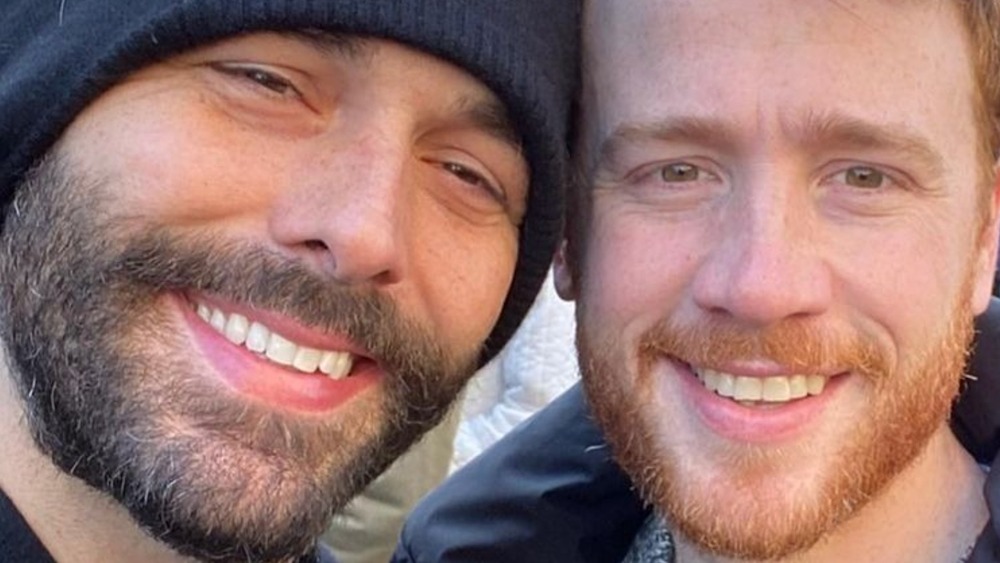 Jonathan Van Ness is the fan-favorite breakout star of Netflix's hugely popular Queer Eye reboot, but, for most of the show's run, he was the only member of the Fab Five to remain single. Fans of the endlessly optimistic reality star and "grooming expert" were flummoxed by Van Ness' apparent inability to find love because, well, the whole world had fallen head over heels for him on the show. Never one to follow the crowd, JVN suddenly announced he'd not only found The One, but he put a ring on it too.
Taking to Instagram to look back on the garbage fire of a year that was 2020, the Queer Eye star acknowledged all of the positive developments he was grateful for in his life and career, casually throwing in amongst everything else, "I got married to my best friend & have a loving partner to continue building my life with." Van Ness is an icon who's opened up about his struggles growing up queer and being HIV positive, among many other things. It makes sense he wanted to keep this private.
JVN and Mark Peacock were secretly dating for a while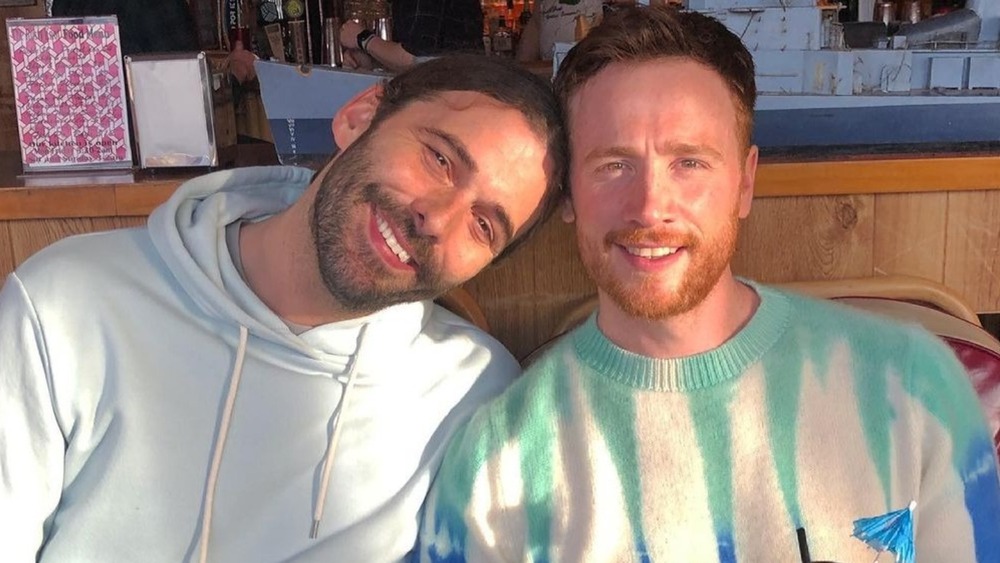 In a follow-up Instagram post, JVN thanked fans for their well wishes and revealed he and now-husband Mark Peacock met in London, where Peacock is from, went out a few times, and then headed off on a mini-break to Amsterdam. The Queer Eye star noted, "Something about Mark felt different and I'm quite sure he felt the same." He shared some sweet shots of the couple snuggling up during their adventures, while professing his hopes for many more in the future. Peacock posted his own tribute to their whirlwind romance on Instagram, describing Van Ness as his "soulmate and one true love." There were no photos from the wedding itself, though fans speculated one showing them in white outfits might be from their big day.
Although the decision to tie the knot seemed hasty, an Instagram photo from 2019 suggests the couple was dating for at least a year prior to getting hitched. JVN subsequently confirmed on Twitter that they "got married in the backyard of a house we rented over the summer with a socially distanced judge & a photographer. Our parents watched over FaceTime." Peacock is a private guy, but Out confirmed he's a fitness expert who regularly contributes to Men's Health and even graced the cover once. For JVN's birthday in March 2021, Peacock posted a sweet shot of them holding hands to Instagram, writing alongside it, "Being next to you is my favorite place to be."