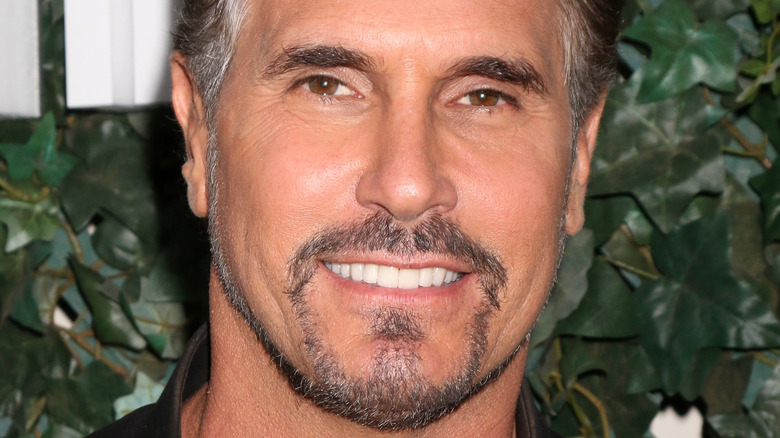 Bill Spencer (Don Diamont) has wined, dined, and romanced plenty of women on "The Bold and the Beautiful." He's kissed his sister-in-law Brooke Logan (Katherine Kelly Lang) more times than he should have, yet managed to resist the temptation of making out with Shauna Fulton (Denise Richards) in his own bedroom, just because he wanted to prove to Katie Logan (Heather Tom) that he was still committed too her. As much as Bill has tried to prove to everyone that he is a family man who just wants to settle down with the right woman, he also couldn't help but fall for his own daughter-in-law Steffy Forrester (Jacqueline MacInnes Wood), in one of the most salacious affairs that the soap world has seen. In an interview with Soap Opera Digest, Diamont offered a little insight into what makes his character do the things he does. Explaining what Bill's biggest weakness is, Diamont said, "When you don't have self-love, it's hard to love others in the way they need to be loved, so that's what I try to bring to who he is. I think it is the most crucial part of playing this character."
Because of Bill's checkered past, a lot of "The Bold and the Beautiful" fans are quite surprised about his next and unexpected love interest, just because it's someone that isn't a Logan or a Forrester family member for once.
Fans love Bill and Li together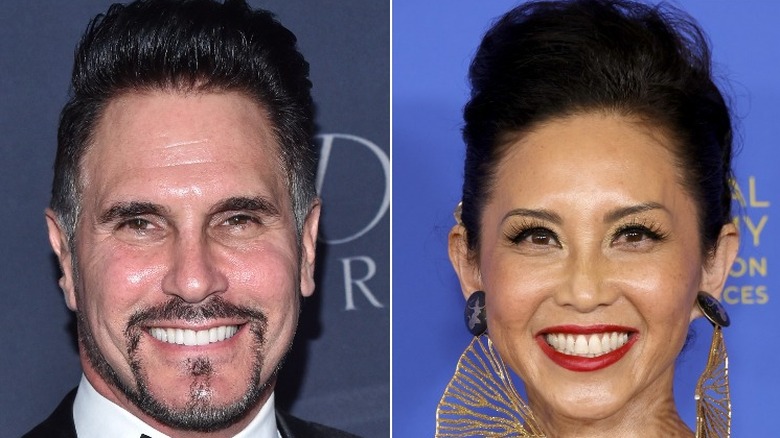 "The Bold and the Beautiful's" Bill Spencer might be many different things to many different people but for Li Finnegan (Naomi Matsuda), he's a hero. According to Soaps.com, Bill rescued Li, who happens to be Dr. John 'Finn' Finnegan's (Tanner Novlan) adoptive mother, after Sheila Carter (Kimberlin Brown) almost tried to get rid of her for good. There's now some speculation that Bill and Li might actually become the hottest — if not also the most unexpected couple — in this fictional town. And of course, "The Bold and the Beautiful" fans and viewers sure have a lot to say about it. Some have taken to Twitter to comment on the matter with, "Please please let these two hook up!!! Bill is finally interesting again!! Away from the Logans!!" When another fan suggested that Katie Logan will try to sabotage this relationship, someone else added, "She can kick rocks. Bill has been begging for 2 years so if she doesn't want him let him move on."
Clearly, the fans have spoken and it seems like everyone is excited to see what's next for Bill and Li or should we already call them 'BiLi?' Watch this space.