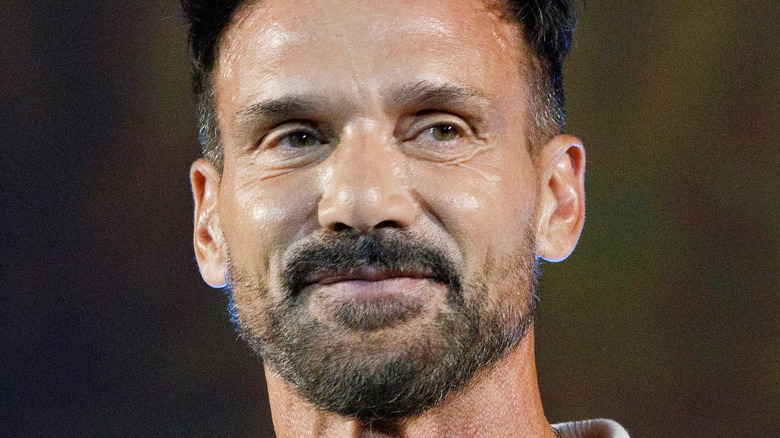 Frank Grillo is an extremely busy actor, having starred in everything from "Captain America: The Winter Solider" to "The Grey" to "The Purge: Anarchy." Grillo returned to his memorable "Purge" role playing Leo Barnes in 2016's "The Purge: Election Year," and it's clear that the actor has a lot of love for the iconic horror series.
Grillo is currently starring alongside Juliette Binoche and Morgan Freeman in "Paradise Highway." The dark thriller follows truck driver Sally (Binoche), who agrees to pick up one last package on behalf of her incarcerated brother, Dennis (Grillo). But rather than finding the usual cargo, Sally is instructed to transport a young girl over state lines. The unlikely pair embarks upon a road trip, realizing that they're both caught up in something much bigger than them both. While two FBI agents are hot on their trail, Dennis is preparing for release from prison, and he's under threat from a group of criminals who need Sally to complete her job.
While filling us in about the film during an exclusive interview with The List, Frank Grillo also opened up about his role in "The Purge" universe and whether he'd ever return.
The Purge's Leo Barnes might be back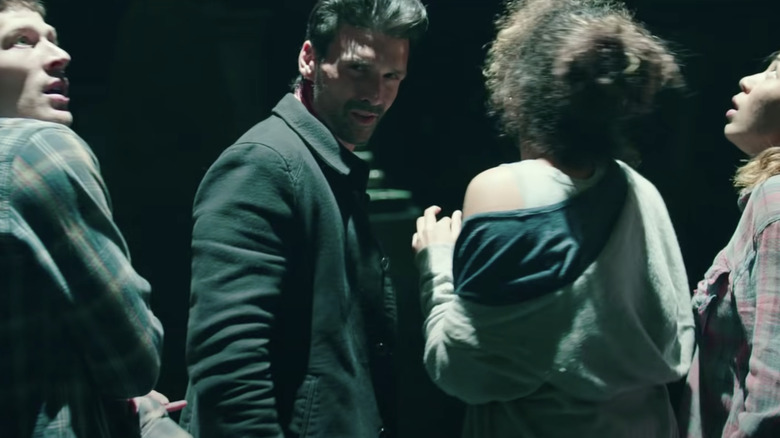 Frank Grillo has quickly built a reputation as an action star, but the busy actor is also a horror icon, thanks to his turn as Leo Barnes in 2014's "The Purge: Anarchy" and 2016's "The Purge: Election Year." Reflecting on the popular horror franchise, Grillo told The List, "The Purge,' specifically 'Anarchy,' was one of my favorite movies I've ever made. It was so much fun to make." He continued, "I adore, he's like a brother, James DeMonaco, who created that whole world. I love those movies. They hit the zeitgeist at the right time."
Fans of "The Purge" have continued to support the franchise, which has since seen the release of two subsequent movies and two seasons of a TV series. Grillo, it turns out, is more than open to returning to the high-octane universe. "Maybe I'm wrong, but I think we're doing one more with me and DeMonaco," he explained. "We're in the process of figuring out when we would do it, but based on the Leo [Barnes] character ... so, hopefully."
While Grillo has an impressive slate of movies under his belt, "The Purge: Anarchy" holds a special place in his heart. "I'm really proud of that movie," he revealed. "We made that movie for $9 million, and it's become a really iconic film in that world. I'm not winning any Oscars for it, but it's a great fun ride."
"Paradise Highway" is now playing in select theaters and is available for rental and purchase on digital and on demand.