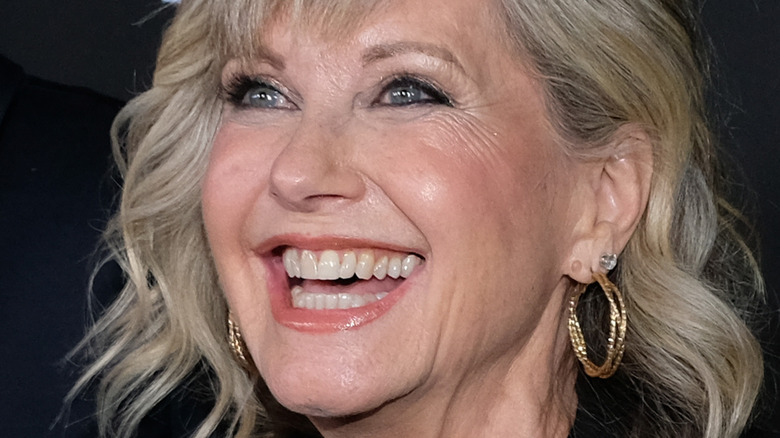 All around the world, fans of Dame Olivia Newton-John are grieving in the wake of learning about the iconic actor and singer's death.
On August 8, 2022, Newton-John's husband, John Easterling, announced that the "Grease" star died at her Southern California ranch surrounded by her loved ones at the age of 73 (via CNN). Newton-John has had a long history of cancer diagnoses, battling breast cancer starting in the 1990s, then sharing in 2018 that the cancer had spread to her spine.
Outpours of love and sentimental tributes have tugged at our heart strings, from celebrities like John Travolta, Leslie Jordan, Andy Cohen, Gabrielle Union, and more, People reported.
Newton-John's family is also speaking out, providing insight on how they're dealing with the "Physical" singer's death. Her daughter, Chloe Lattanzi, tearfully left a voicemail expressing gratitude to an Australian reporter who made a remembrance tribute for the Australian entertainer on the country's "Today" show, TMZ reported.
Now, Newton-John's niece is revealing heartbreaking, but encouraging, details about her aunt's last days.
Tottie Goldsmith said aunt Olivia Newton-John was 'not afraid' of dying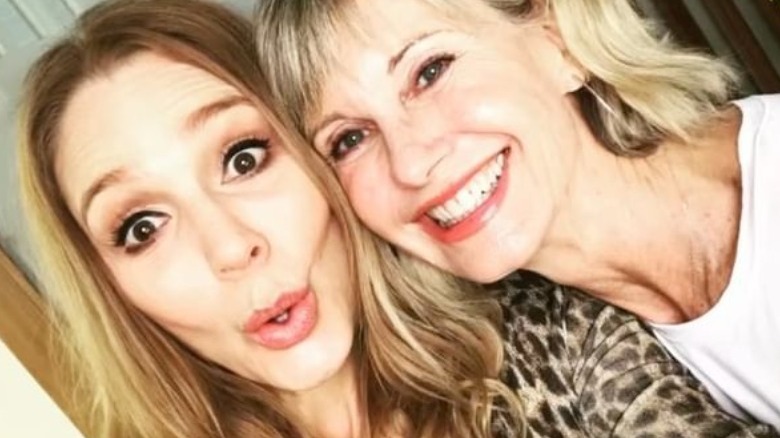 While the world remembers the illuminating presence that Olivia Newton-John embodied ever since entering the limelight, her family is opening up about the days up until her tragic death.
Newton-John's niece, Tottie Goldsmith, spoke with Australia's 9 Now News and shared exclusive details about the "Hopelessly Devoted To You" singer's death. Goldsmith explained that she said her final farewell to her mother's sister over FaceTime. "It's not a shock, we've known how sick she's been, especially the last five days," Goldsmith revealed.
Though it was widely known that Newton-John suffered from cancer since the '90s, Goldsmith said that her cause of death was a bit more complicated. "It wasn't just the cancer that got her, it was other complications, being in a hospital and with a very susceptible immune system," Goldsmith said. "She got secondary infections."
Goldsmith shared that when talking with her aunt years ago during cancer treatment, she asked her about how she felt about death, to which Newton-John replied. "'I'm not, I'm not afraid, I've done more in my life than I could have ever imagined."
In her final interview on the "A Life of Greatness" podcast back in February 2021, Newton-John spoke on her thoughts about death, then, too. "I'm kind of looking forward to that," she said. "Not now but when it happens."