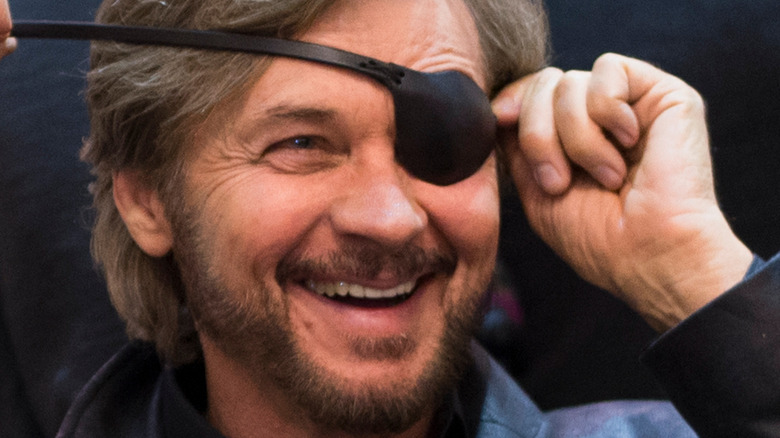 "Days of Our Lives" viewers were first introduced to Steve Johnson (Stephen Nichols) in 1985. Steve was revealed to be a close friend of Bo Brady (Peter Reckell), whom he met in the Merchant Marines (via Soap Central). Steve came to Salem when he was hired by Victor Kiriakis (John Aniston) to steal an item from Kimberly Brady. However, when that item fell into the wrong hands, it put many people in danger. Eventually, Steve was arrested thanks to his part in the crimes that Victor had committed. However, he was later released.
After that, Steve's life didn't get any less dramatic. He met Kayla Brady (Mary Beth Evans) and the two fell madly in love. Sadly, the couple had a lot of ups and downs, including Kayla marrying Steve's biological brother Jack Deveraux (Matthew Ashford). Thankfully, Steve and Kayla ended up together and even tied the knot, per Soaps in Depth. After getting married, the pair welcomed two children together, Stephanie and Joey, but that wasn't it for the Johnson family tree. Years later, Steve found out that he had fathered a child with Ava Vitali (Tamara Braun) and set out to find his long-lost son, Tripp.
Over the decades, Steve has been in the middle of many dramatic storylines and perhaps some of the most shocking plot twists in his life have been due to the loss of his eye.
Steve Johnson lost his eye in a knife fight with Bo Brady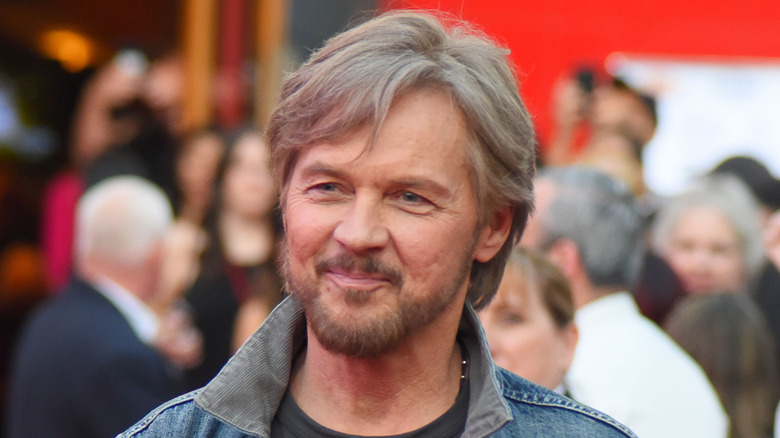 Steve Johnson and Bo Brady started off as two best friends who met during their time in the Merchant Marines. However, things took a dark turn when both men eventually fell for the same woman, Britta Englund (Amy Stoch), per Soaps. Steve, Bo, and Britta were all close friends and even got matching tattoos together. Sadly, Britta played the men by having secret romances with both of them. Eventually, the truth about Britta's relationships with the two men came out and that's when things turned dangerous.
When Bo eventually found Steve and Britta in bed together he lost his cool and the two men got into a physical altercation. Things got so heated that Bo took a knife and ended up taking out Steve's eye forcing him to wear the eye patch that earned him his iconic nickname "Patch." Thankfully, Steve and Bo forgave each other and even resumed their friendship. The two later became family when Steve married Bo's sister, Kayla Brady (via Soaps in Depth).
Over the years, Steve's patch has become a staple for "Days of Our Lives" viewers. However, there have been times when fans have seen him without it. At one point, Steve even had a bionic eye.
The story behind Steve Johnson's bionic eye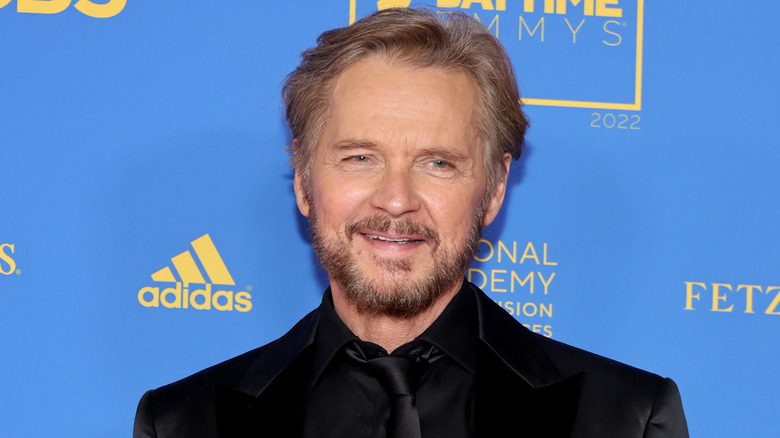 In 2018, "Days of Our Lives" viewers watched John Black (Drake Hogestyn) get forced into poisoning his friend and business partner Steve Johnson. The ISA pushed John to poison Steve after learning that his son, Joey Johnson, had killed Ava Vitali, per Soaps. The poison shockingly caused Steve to lose sight in his one good eye and that's when Steve's wife, Kayla Brady, turned to Stefan DiMera (then Tyler Christopher) for help (via Soaps in Depth).
Stefan's company had created a bionic eye and offered one to Steve. However, Stefan ended up using the eye to record everything that Steve saw, including classified ISA information. The situation led Steve to be arrested for espionage. Thankfully, he was released from prison later that year and left Salem in hopes of restoring his reputation.
When he returned he had been brainwashed by Dr. Rolf to believe that he was the late Stefano DiMera (via TV Season Spoilers), and had also been given a second eye. No longer wearing his patch, Steve began to act, talk, and scheme like Stefano. Eventually, his eye was lost again in a fight and his personality returned to normal (via Daily Soap Dish). He put his patch back on and picked up the pieces of his life.