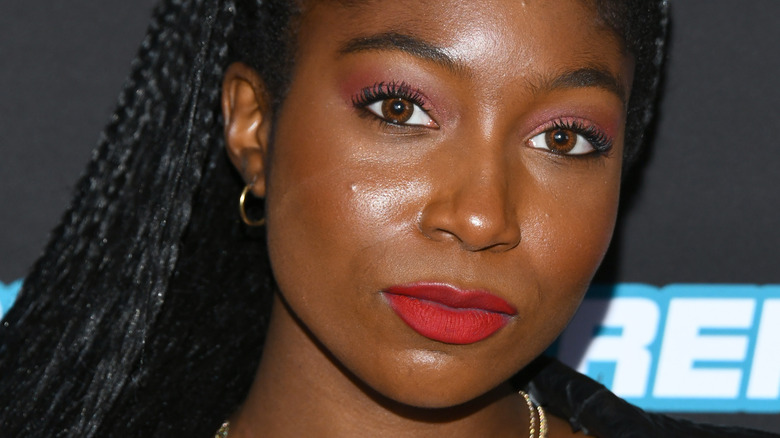 Following the unexpected exit of Sydney Mikala, Tabyani Ali stepped into the role of Trina Robinson on "General Hospital" amid a turbulent time (via Soap Central). A meddling, vindictive, and evil Esme Prince (Avery Pohl) set up Trina, causing her to be accused of filming a revenge porn video. The video featured Trina's best friends Josslyn Jacks (Eden McCoy) and Cameron Webber (William Lipton) in their most intimate moment. Despite the urging and pleas from the affected parties and countless family and friends, prosecutors elected to press charges and proceed with a trial (via Soap Hub).
During the trial, the courtroom came to a stop after learning Trina had an alibi all along. For whatever reason, Trina withheld the fact that she was with Spencer Cassadine (Nicholas Chavez) in the cemetery following his escape from prison. Even though he left the facility temporarily to honor the memory of his mother, he broke the law, and Trina covered for him. By doing so, she risked getting a guilty verdict (via Soaps.com).
However, the actual source of tension between them has been his lies and connection to Esme. How could Spencer hide his disdain for Esme for months, and why didn't he come forward sooner? Surely, Trina has a lot of animosity built up toward him. Sadly, fans didn't see Trina lay into him, but evidently, it almost happened.
Tabyana Ali believes Trina and Spencer's delete scene is for the best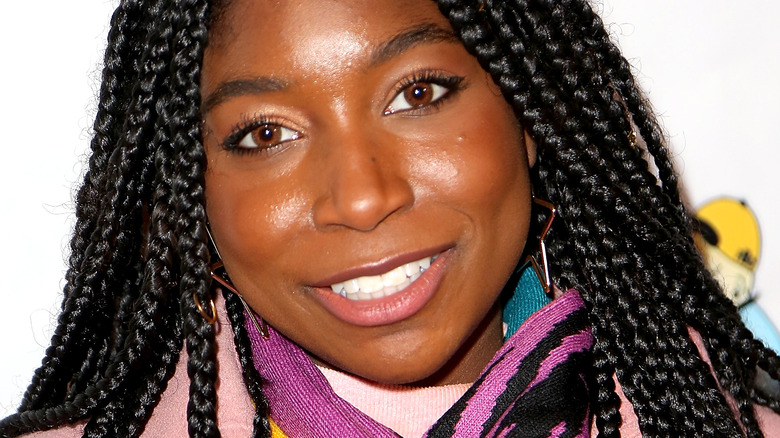 Viewers didn't get to see an epic outburst of emotions against Spencer Cassadine from Trina Robinson after the charges were dropped. However, in a recent interview with Soap Hub, Tabyana Ali revealed that fans almost saw a more tense version of the encounter. Ali said, "There was a scene between Spencer and I that was during court, and I literally, I was...'Oh my gosh!' so excited to prepare it. It was basically, if I'm remembering right, it was me kind of telling him, 'You know what, you've done all this stuff to me, and I've had it up to here, and I'm done playing your games.'"
Even though Ali loved the powerful moment between Trina and Spencer, she admits that the removal was the correct decision. She said, "I wish they didn't leave it out, but I think, you know, I don't know. It was a moment where I felt like it wasn't necessary, though. After you really look at it and you really see everything, it wasn't necessary."
Per Soaps.com, to add insult to injury for 'Sprina' fans, viewers didn't get to witness Spencer profess his love for Trina after everything he did to save her. When the moment came, Spencer made the choice to keep his feelings for her a secret and ease Trina's love life dilemma.