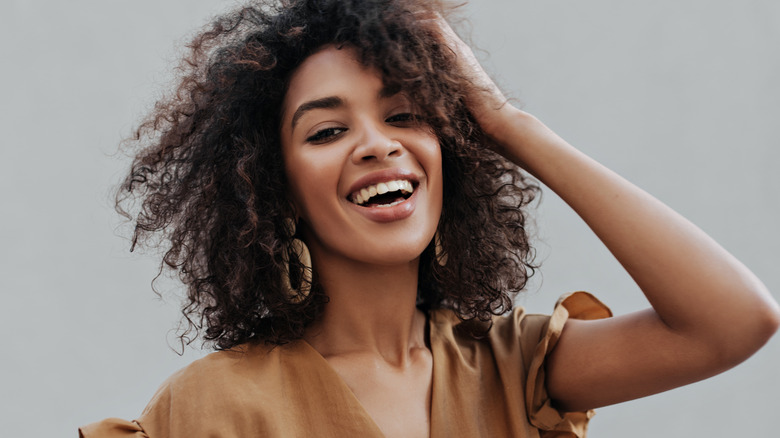 Whether you let your luscious locks flow or tie them up and out of the way, how you wear your hair says a lot about you. People use different hairstyles to celebrate their unique cultures and personalities. Hair in all its forms provides a beautiful insight into who a person is and how they interact with the world around them through their style. Psychotherapist Rebecca Newman told Shape how important hairstyles are to our self-expression, noting that "hair is one of the few attributes of our appearance that we have significant influence over . . . With freedom comes personal identity."
In recent years, we've seen some of the best and the worst hair trends come and go. But some hairdos are so classic and reliable, they'll never go out of style. To find out which timeless style people are rocking most often, The List conducted a survey asking 587 people, "How do you typically wear your hair?"
Nearly 45% of voters agree on their favorite way to wear their hair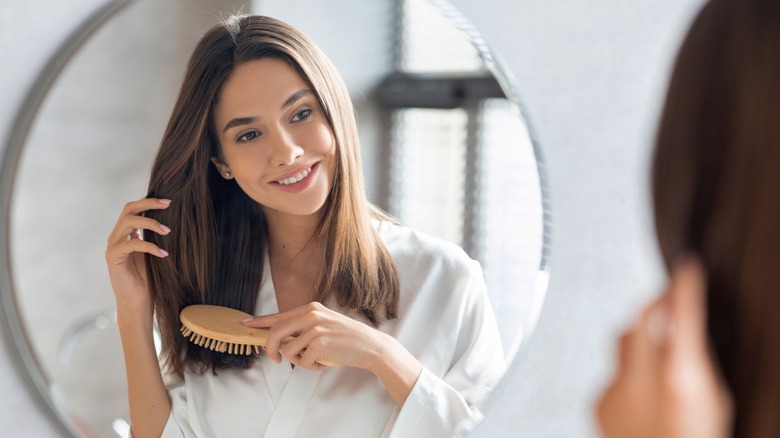 According to The List's survey, 44.97% of voters said they typically wear their hair completely down. Many people choose to style their hair down by curling or straightening it, while others let their natural locks sway in the breeze. No matter what texture, color, or length your hair may be, wearing your hair down is always a good option.
In second place with 19.25% of the vote was the classic ponytail. This hairstyle needs only a hair tie to completely transform your look — whether you're rocking a high pony while on a run, or a glamorous slick-back pony like Kim Kardashian, this style is a great option for keeping your hair out of your face while still looking chic and stylish.
14.14% prefer to wear their hair up in a bun, while another 9.03% get the best of both worlds while rocking a half-up hairdo. Braids (6.13%) and hair accessories (6.47%) such as headbands were other popular ways that people wear their hair on a daily basis.
Have you been rocking the same hairstyle for too long?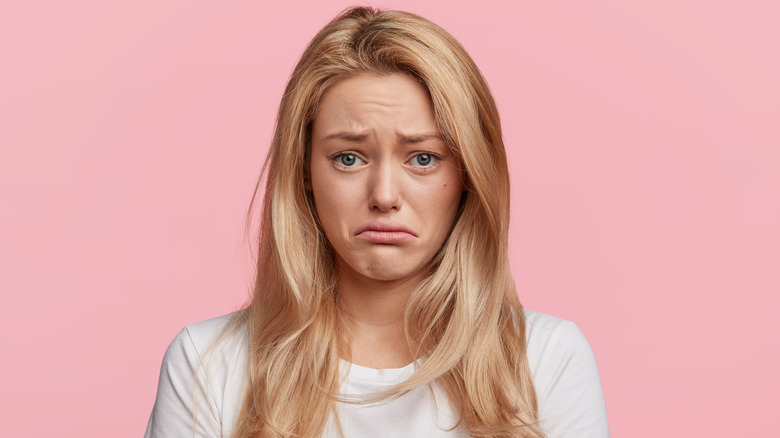 There are no hard and fast rules for when you need a new hairstyle. The beauty of hair is you can change how you wear it every day, every year, or not at all. Some people find their signature style and stick to it, and who can blame them? Some retro hairstyles are simply timeless. But if you're looking for a way to shake things up, a new look might be just what you need.
One survey, per Today, found that "The average woman changes her hairstyle about 150 times in her lifetime." They also found that most drastic style changes were most likely to happen around important times in life when people re-assess how their self-image reflects their personality. A new do might also boost your mental health: The Academy of Hair Design found that a "fresh new hairstyle" encourages confidence and acceptance.
When you're searching for a new look, it can be hard to know where to begin. Look to your favorite celebrities and influencers for inspiration, or ask your super chic friend for a selfie to show your stylist. If you aren't quite ready for a drastic new cut and color, sometimes all you need are a few new accessories and a mirror. Byrdie reports that a simple scrunchie can shake up any old hairstyle. Learn a new way to braid by watching an online tutorial, or simply switch the way you part your hair, you'll be shocked at the difference it makes.