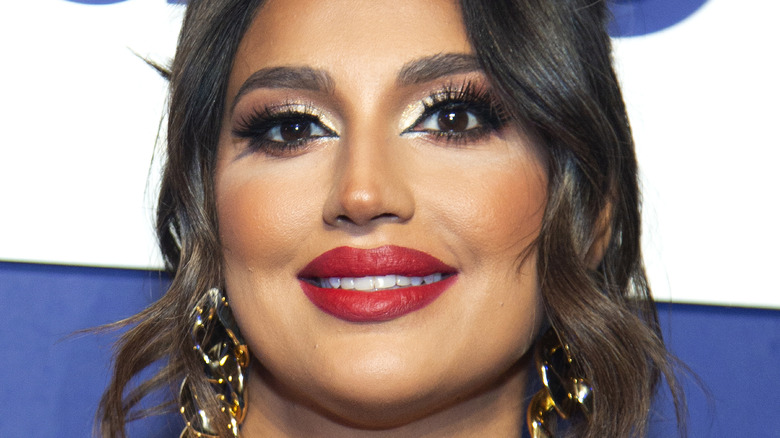 On Season 7 and Season 8, Leva Bonaparte starred full-time on Bravo's "Southern Charm," the network's addictive reality series about a group of socialites living in Charleston, South Carolina. On the show, we see Bonaparte as a friend to the other cast members, but on the new "Southern Charm" spinoff series, "Southern Hospitality," fans will see another side of her: as the boss of Charleston's Republic Garden & Lounge, one of four hot area restaurants and clubs she and her husband, Lamar Bonaparte, own together.
At Republic — the center of the show's drama — Bonaparte leads a team of young 20-somethings aspiring to one day fill the same shoes as their female boss. The List chatted up the Bravo reality star and restauranteur in an exclusive interview ahead of the show's November 28 premiere. We got the scoop on "Southern Hospitality," including what you can expect to learn about its star, Leva Bonaparte (hint: There's much more to know about her than what you've seen from "Southern Charm").
Southern Hospitality shows who Leva Bonaparte really is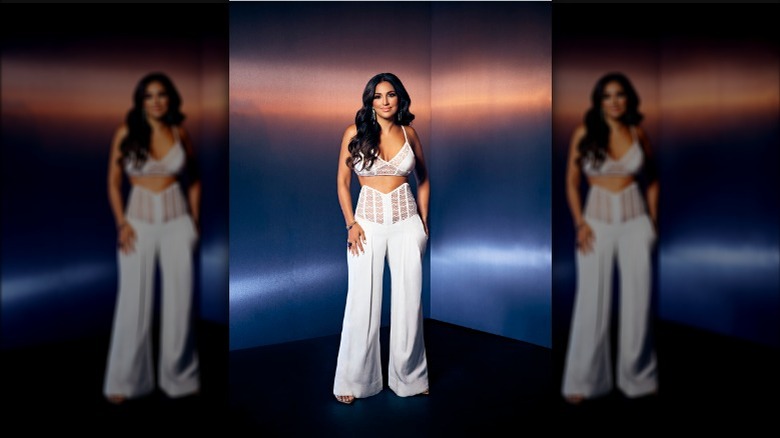 If you find Leva Bonaparte bossy on "Southern Charm," she admits there's a reason, and viewers will understand why from "Southern Hospitality." "They're going to see more of me, a different side of me, and it'll give them more context to why I navigate things a certain way in my personal life," she said. "Here, I'm the boss; I'm not just a friend. You'll have some context about why I am always trying to get down to business. It's who I am. Sometimes, in my friendships, it can do me a disservice because I'm like, 'Can we work this out? Can we move past this? Can we get here? ... Can we figure this out?'"
On "Southern Hospitality," viewers see the roles Bonaparte plays daily as restaurant owner, wife, and mom since her job is her "everyday life, 24/7." She told The List, "You're going to understand me more when you see what I'm dealing with day to day, weekend night, all the time. [For] a lot of people, their work lives are separate [from] their personal lives, and mine is not that way. It's one big thing that requires compartments and some organization and some boundaries," she said, explaining how, at any time, her husband, sister, or sister-in-law could drop by to visit. "It's all one big blend."
Leva Bonaparte plays many roles on Southern Hospitality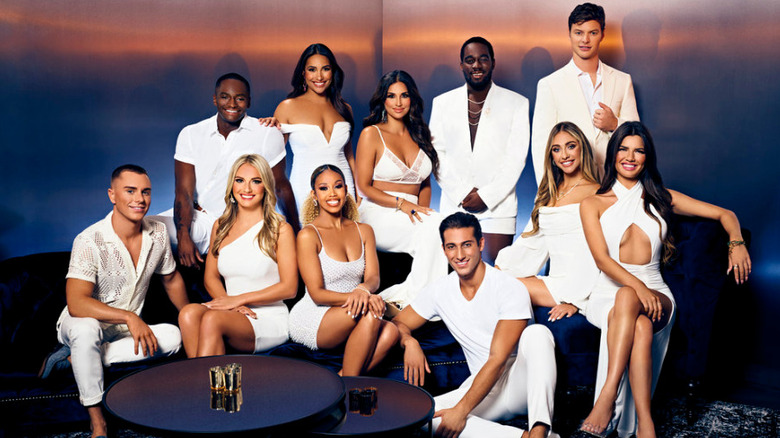 Leva Bonaparte is a busy entrepreneur who finally realized she couldn't do it all. "As of recent, I hired an assistant, which has been great, but it's been tough." She learned that as the business expanded she had to "let go of certain things. I'm one person."
Her restaurants, she said, are now part of a restaurant group with a corporate office. While Bonaparte may no longer be involved in every day-in, day-out business activity, she's still sending "75 emails a day coordinating the direction of what we're doing," she explained. Fortunately, Bonaparte can rely on her employees, saying, "It's about hiring the right team."
As a restaurant owner, it's likely Bonaparte frequented the nightlife scene herself at one time. "We're in our 40s, so I'm not necessarily here like, 'Yo, come to the party.' But ... that's who I was a few years ago," she explained. "But now, these kids ... are that for us. They're the 'it' kids that are getting everyone in here." Bonaparte also enjoys serving as their mentor. "I would love to help [the team] build cool things [of their own]," she said. "They're entrepreneurial ... It's fun for me to see what their ideas are ... and [give them feedback]. I always teach them that it takes the same effort to make millions as it does to make $10. So, pick the right idea. You'll see a lot of that."

"Southern Hospitality" airs Mondays at 9 p.m. ET/PT on Bravo.